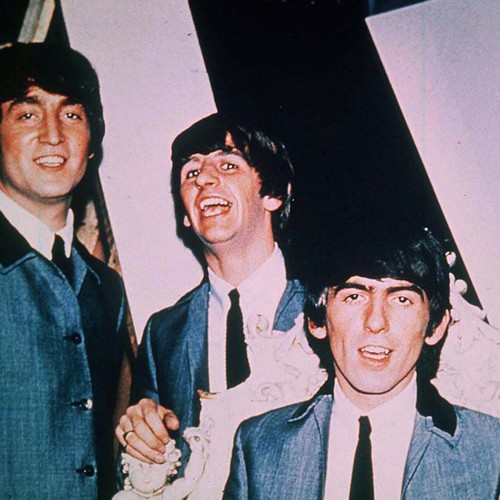 The Beatles record label Apple was "crazy," says Tony King.
The former music director explained how the Fab Four's HQ was a hive of "beautiful" chaos with Sir Ringo Starr – who convinced him to become head of A+R – having his toilet roll delivered there and a sloshing Keith Moon, the deceased drummer for the Who, playing in an industry-wide darts tournament.
The 79-year-old executive told the Guardian newspaper: "It was so crazy, Apple. The poor office boy had to run errands for Ringo every Friday. There would be all those toilet rolls piled up in the lobby while they counted them to make sure they had the right number for Ringo.
"But the crazy side of it was beautiful. We had an Apple darts team and we challenged several record labels. Keith Moon showed up to play, but he was so drunk the office boys had to hold him down so he could throw a dart."
Tony also noted how he saw the "vulnerable" side of the late John Lennon – who also performed in the genre-defying 1960s band alongside Sir Paul McCartney and George Harrison – when they worked together in Los Angeles.
He said: "I knew him in the sixties and he could be very cutting. I was intimidated by him. I went to LA expecting this sharp tongue from Liverpool, and instead I got this very soft, vulnerable man. I could not believe it."
Tony will release his memoir 'The Tastemaker' next month – detailing his collaborations with some of the biggest musical acts of the 20th century, such as Joni Mitchell, The Rolling Stones and his partying in New York with Andy Warhol – also praised his 'brave' friend, the late Queen frontman Freddie Mercury in the midst of his battle with AIDS before he died in 1991.
Tony said: "So brave. Shop till the end, buy paintings in Christie's auctions. I lay down next to him on the bed and held his hand, which was stone cold, like a bone.
"They brought in the paintings he bought and put them on the foot of the bed for him to look at. I said, 'Fred, why are you doing this?' And he said, "What else am I supposed to do? I can't go out, I can't get out of bed, but at least I can go shopping." He had a great, indomitable spirit."