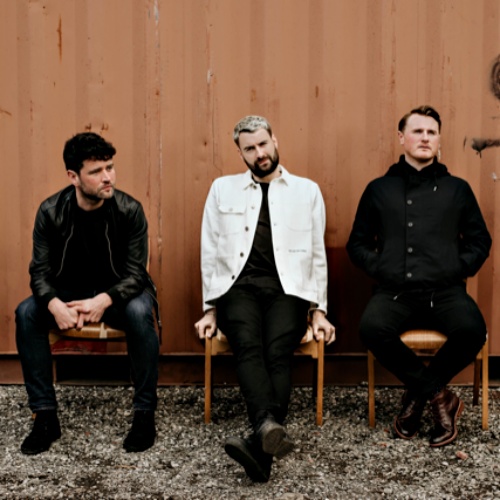 The Courteeners were able to get their hands on their first-ever No. 1 album this week, thanks to the 15th anniversary reissue of their debut album St Jude.
Originally released in 2008, St Jude peaked at No. 4 on the Official Albums Chart and featured three Top 40 singles, launching The Courteeners' career as indie rock companions to the likes of Arctic Monkeys and The Kooks.
In total, the band has recorded seven Top 10 albums, including all six of their studio albums; 2010's Falcon (6), 2013's Anna (6), 2014's Concrete Love (3), 2016's Mapping The Rendezvous (4), and 2020's More. Again. Forever. (2).
This week's highest newcomer appears to be former Supergrass guitarist Gaz Coombes, seeking his first solo top 10 with his fourth album Turn The Car Around (2).
Hailing from North London, rapper Clavish is also out for a Top 10 debut with his impressive 28-track debut mixtape Rap Game Awful (4), featuring high-profile collaborations with the likes of D-Block Europe, Fredo and MoStack.
The indie rock resurgence on this week's Official Albums Chart continues steadily with Circa Waves potentially securing their fourth Top 10 album with Never Going Under (9), while Scottish indie pop band Belle & Sebastian enter their sixth UK Top 10 with Late Developers (10).
Outside the Top 10, rising alt-pop star Joesef's debut album Permanent Damage heads to a Top 20 debut (16), while George Ezra's three nominations at this year's BRIT Awards push his third album Gold Rush Kid to a return in send the Top 40 (31).
Two acts could also make their Official Albums Chart Top 40 debut this week; British singer-songwriter Billy Nomates releases her second album Cacti (34), and finally American country singer Margo Price will round out the charts with her fourth LP Strays (40).