After a lengthy beta period, card battler Marvel Snap launched on Steam and mobile on October 18 last year – and quickly found huge success. It's easy to see why. Led by former Hearthstone leader Ben Brode, it reinvents Hearthstone's deck-building formula into something even faster and more accessible. At the same time, it offers Marvel fans – who currently make up half of the universe – a chance to collect their favorite superheroes, level them up through a series of cosmetic levels, split them into new versions with new colors and effects, and unlock skins based on moments from the comics and the work of popular artists.
While the PC version feels a bit odd compared to its mobile counterpart, it's still an intoxicating experience. Fast paced matches and numerous progression hooks will keep you coming back day after day, even though much of the action during the match can feel rather random or overly simple. It's not a tactical powerhouse ready to rival the competitive mechanics of Magic: The Gathering, or content rich enough to be a Hearthstone-level time-sink, but once you get into the grips, you'll find it's the thing you go back for every time you have 15 minutes to spare. It's the ultimate snack game, and if you get half your lunch break every day for a week, it does the job.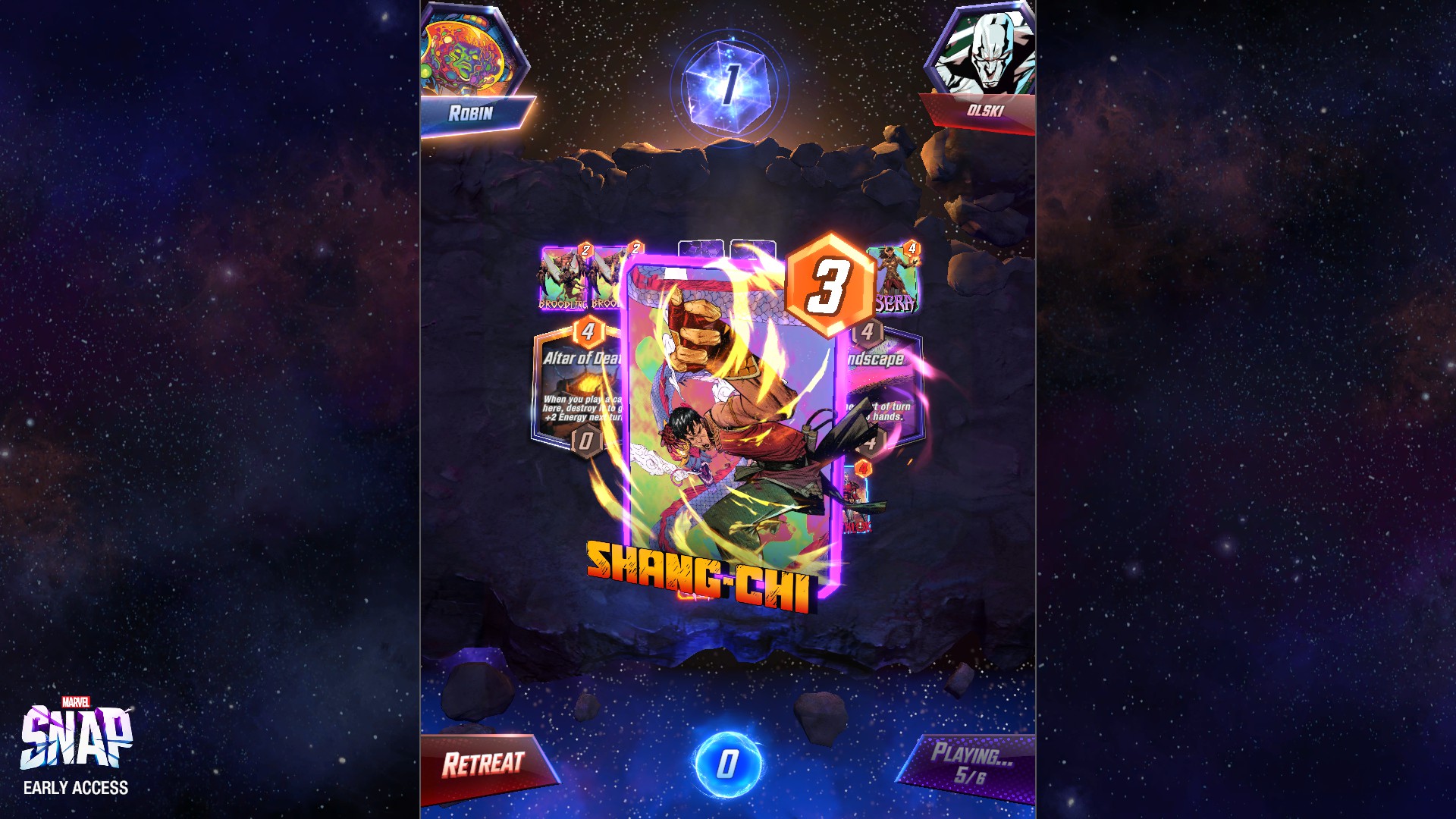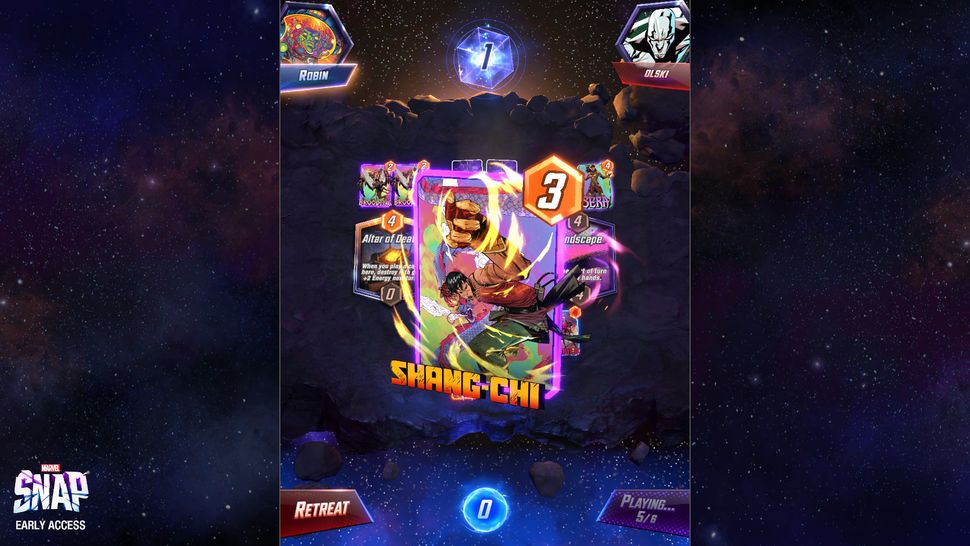 (opens in new tab)
So how are you now?
With new maps and locations every month, the game continues to feel pretty fresh. The meta rarely gets a chance to settle down, and limited-duration events, which mainly increase the appearance rates of certain impactful locations, confuse things day-to-day. Certain cards generate rage, like the game-swinging leader copying your opponent's actions on the last turn, but overall the main competitive experience feels varied and healthy.
But that does not mean that the current state of affairs is rosy. As it stands, the game's huge Achilles' heel is the process of acquiring new cards. Progression is a breeze at early levels, where you regularly add to your collection and open new deck archetypes. However, once you pass collection level 1,000 – a big number, but one that doesn't take that much time to reach – things slow down and only get worse as you complete each "series" of cards.
New cards introduced to the game start in Series 4 or 5 – the highest, rarest levels – which functionally means that only dedicated players – those who have progressed regularly since the beta started – have a chance to get them, and even for them it can be a month long grind or more. The recent addition of a "token store" where you can purchase specific cards hasn't helped, as the tokens themselves are incredibly rare and slow to earn as well.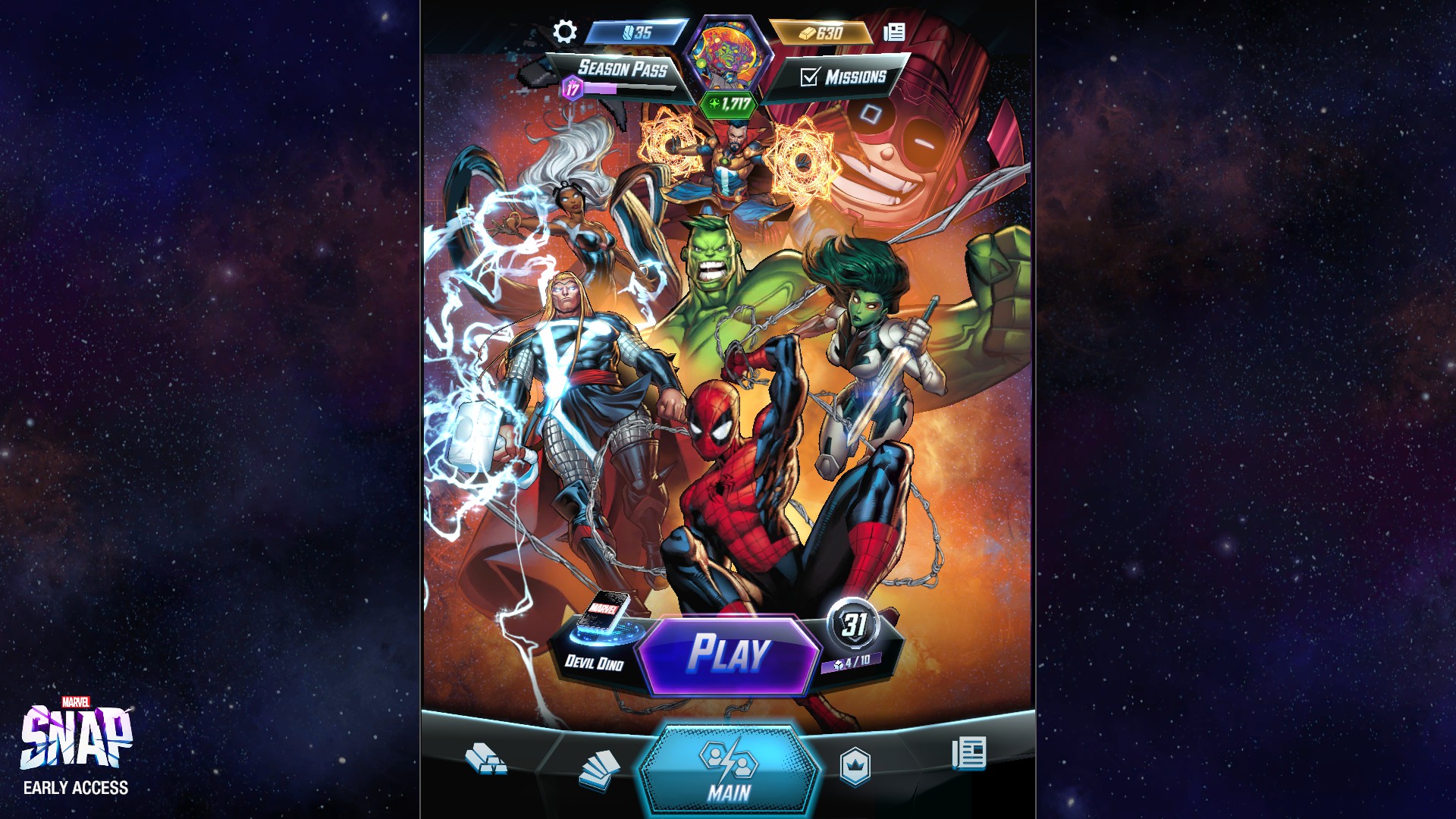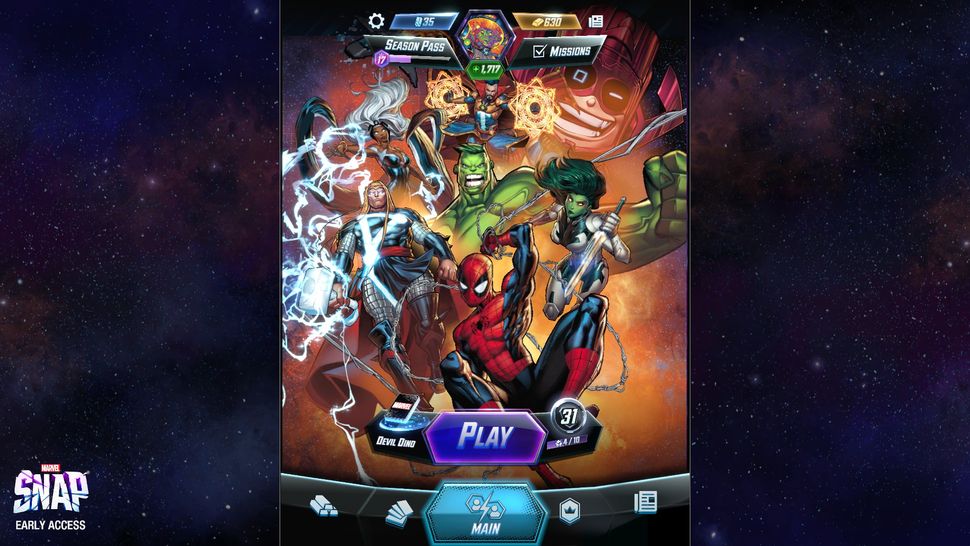 (opens in new tab)
Are players happy?
PC vs mobile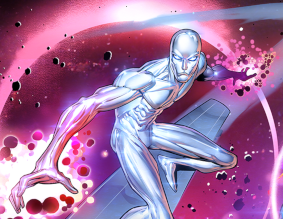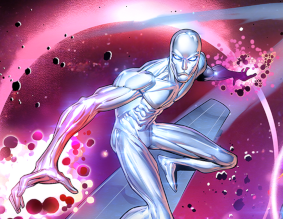 The PC version remains in Early Access for now, lagging behind the mobile client. Updates are simultaneous for both and all progress transfers automatically between them, but the UI on PC is a fiddly tweak and certain features like the news tab and some events are simply missing for now.
They are not. That delayed progress and the failure of updates to successfully address this is a huge bone of contention. It makes the game an incredible grind, and the odd thing is you can't even really buy out of it. If you indulge in microtransactions, the needle barely moves – because you usually can't buy cards or tokens directly, and there's no such thing as a pack of cards, even large investments are more likely to turn into junk than the high-value cards you're looking for. To put things in perspective, brute force the system to get a complete collection costs YouTuber RegisKillbin $2,700.
The result is a situation almost worse than pay-to-win – it's a card game where the new cards introduced each month are completely out of reach for almost everyone. Eventually, they filter down to a lower-end, more accessible series, but not until months later, after their time in the spotlight is long gone.
That is not a recipe for a happy community. It's impossible to get excited about new cards you're not going to try, so any new reveal is met with grumbling rather than theory. Players spend more time discussing optimal buys and complaining about bad pulls than they do on game strategy, and there is a growing mistrust of developers. As the face of the game, Ben Brode himself is a particularly prominent target for hapless posters.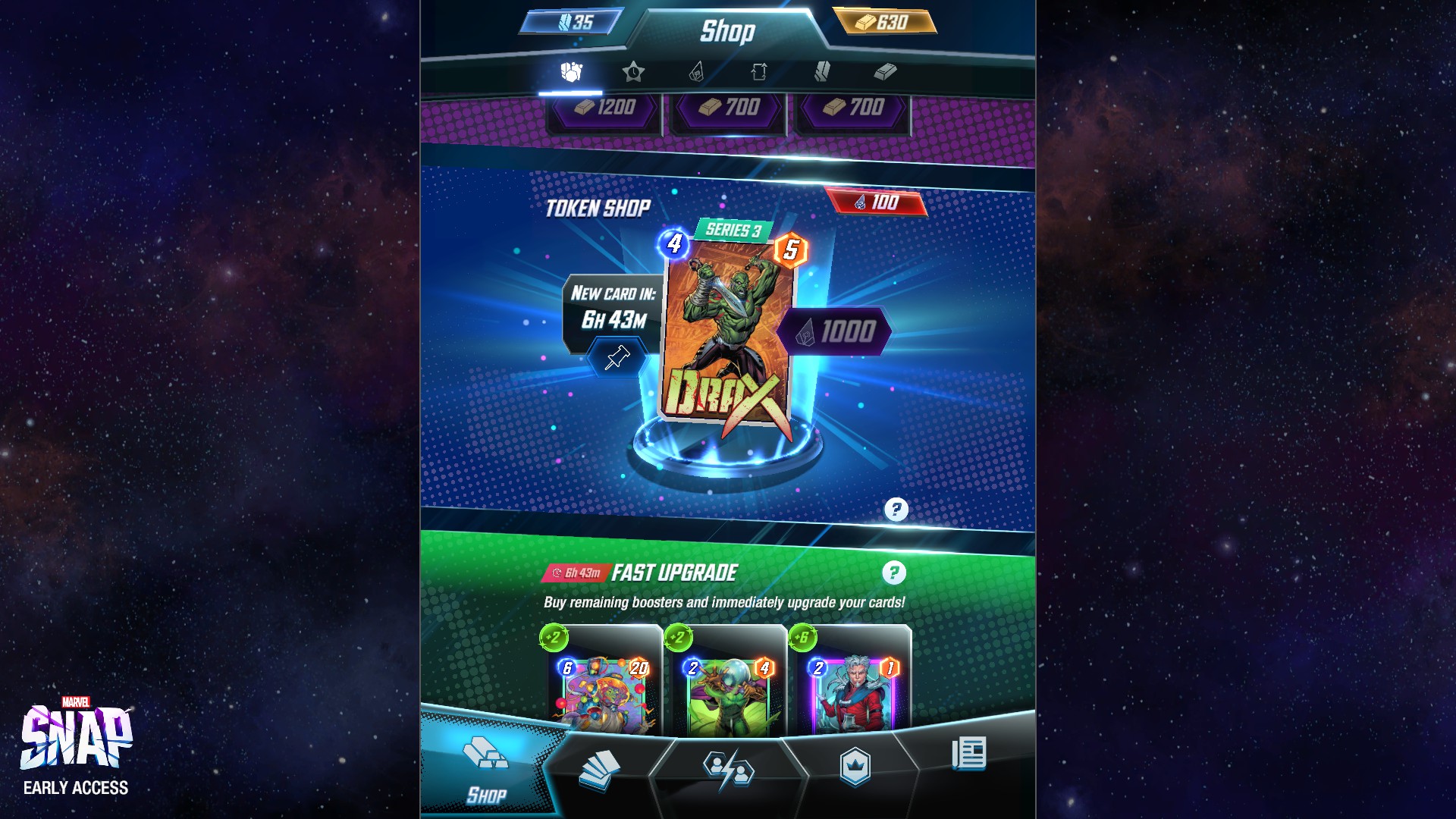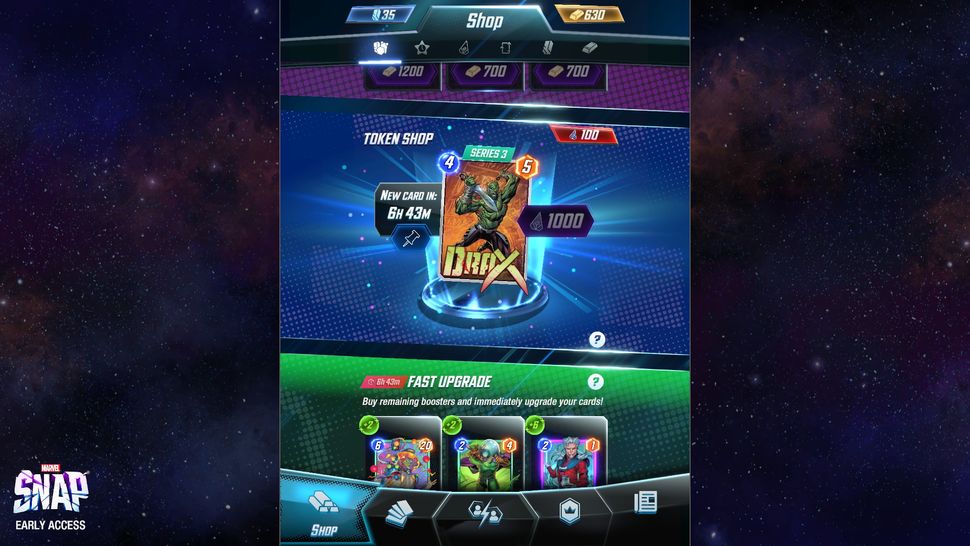 (opens in new tab)
Compounding the problem is the gulf between those who played in the beta and those who didn't – the haves and have-nots of Marvel Snap. Keeping the progression from that time period, those who entered on the ground floor are absurdly further ahead in their collections than those who started at the actual launch, and it's hard to think of a progression system that would keep both groups at this point. can please. The reason for the incredible rarity of series 4 and 5 cards is clearly to give those long-standing beta players, many of whom have been hoarding resources for months, something to really aim for.
If progress had been left as it was, beta players would acquire new maps much faster than the developers could keep up with. But narrowing it down in their favor leaves newer players in the dust, and the beta players are also left frustrated. It's a no-profit scenario with no clear way out.
All of that really isn't helped by the developer's recent experimentation with bundle pricing. It's now routine to see featured bundles in the game's store that offer one to three card skins and some currency for $100 or more. It's a high price for cosmetics that the community largely agrees aren't good quality anyway, and do little to get you closer to new cards.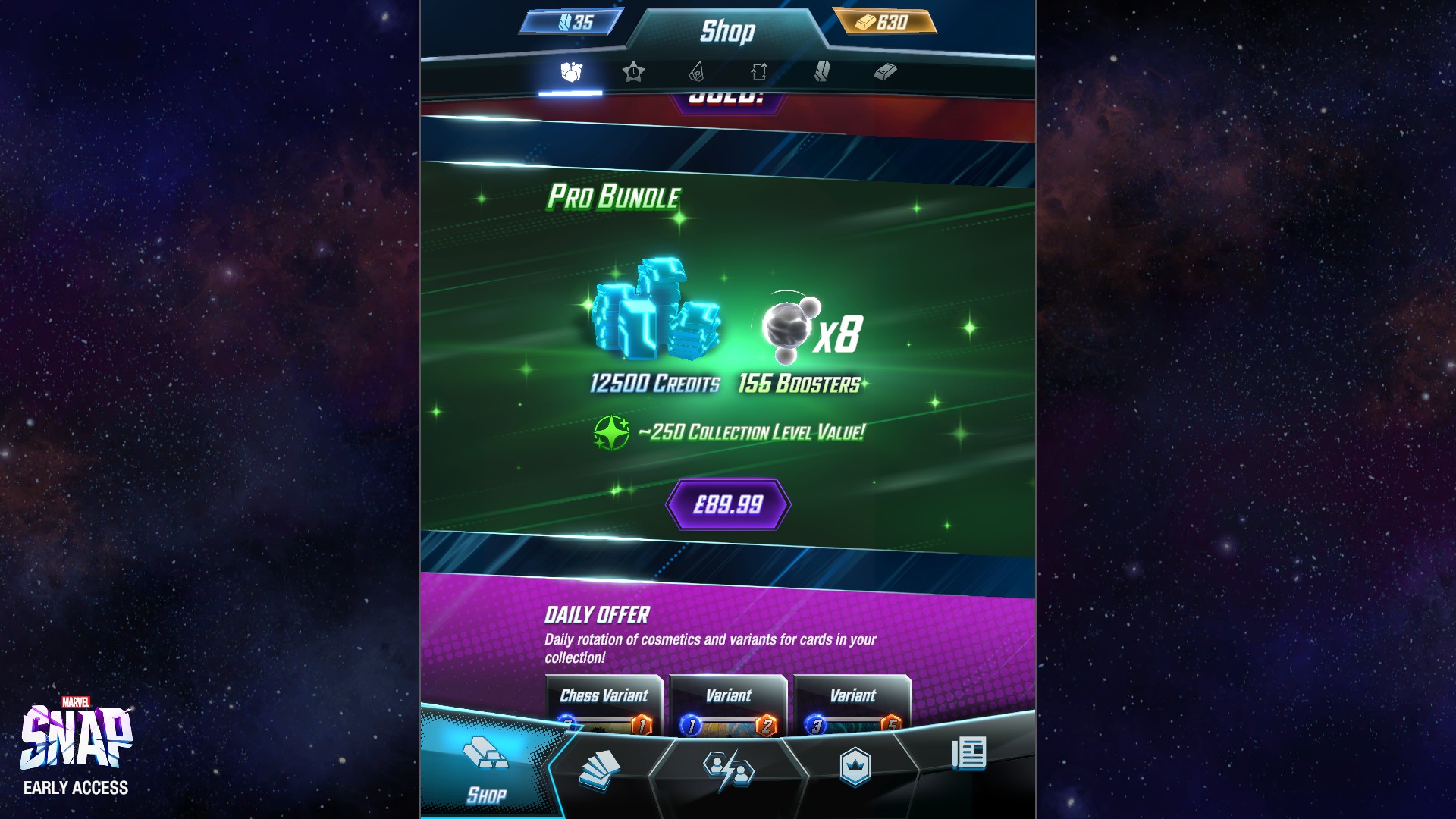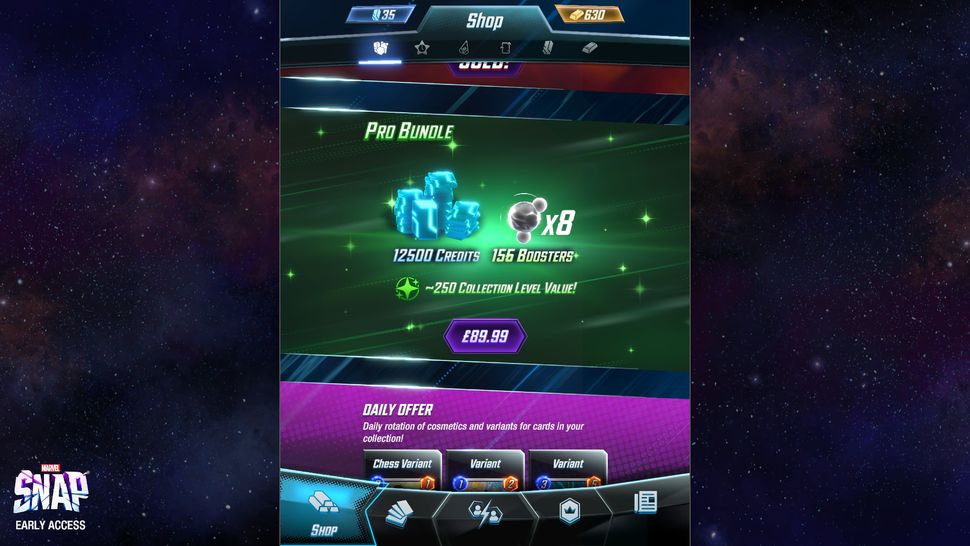 (opens in new tab)
When is the next update?
New maps are released every month alongside a new season pass loaded with variants, avatars, titles and currencies, usually following the latest MCU release. The February season pass, which should be released on the first of the month, is themed around the movie Ant-Man and the Wasp: Quantumania. It will introduce MODOK into the game – an interesting card that will discard your entire hand when played, potentially making it a dramatic combo piece in certain discard piles. Also in the mix are new variants for Ant-Man and the Wasp himself.
Developer Second Dinner has promised to keep looking at possible updates for progress, and it's at least encouraging to see they're aware of the issues, but as it stands there's no concrete information on what they're intend to do. The approach so far feels stiff and the team has a lot of work to do to regain community trust. I'd love to see them figure it out, but even as someone who still dives into it every day, I fear the game's magic is in serious danger of drying up.