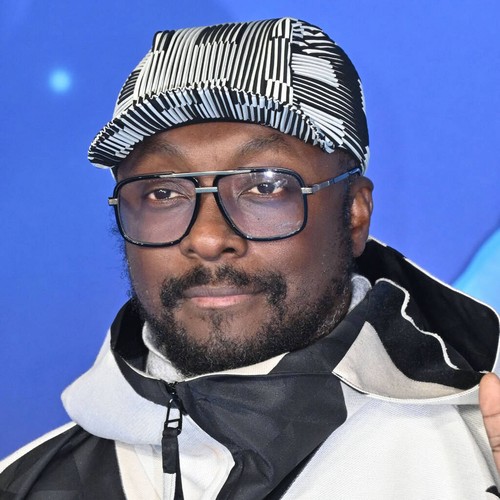 will.i.am responded to an anti-LGBTQ+ activist on Twitter after criticizing the Black Eyed Peas for wearing rainbow bracelets while performing in Poland over the weekend.
The book Where is the love? group, also featuring J. Rey Soul, Apl.de.ap and Taboo, wore the bracelets to show support for the LGBTQ+ community during their performance at Polish public broadcaster TVP's New Year's Eve show this weekend.
The act of solidarity angered Polish anti-LGBTQ+ activist Marcin Warchol, member of Poland's Law and Justice Party (PiS), who tweeted: "LGBT promotion in TVP2. SHAME! It's not a New Year's Eve of dreams, but a New Year's Eve Deviant Behavior."
The Voice UK judge quoted the tweet, writing: "WHEREStheLOVE??? Unity, tolerance, understanding, unity, respect, diversity and inclusion…THAT IS LOVE…people are people and we should all practice different kinds of people on earth and learn from them…I LOVE YOU your country…(sic)."
Warchol responded by asking will.i.am why the group didn't boycott the World Cup in Qatar because of the country's treatment of the LGBTQ+ community and the rapper explained that they used it as an opportunity to spread love.
"We went to these places to spread LOVE…why boycott when you can go straight to the source that needs to be inspired and do your very best to inspire them and spread LOVE…it's called #LOVE," he noted.
Last week, former Spice Girl Mel C stopped performing at the Polish New Year's Eve show due to issues that didn't resonate with the communities she supports. She didn't specify the issues, but many of her followers assumed she was talking about the LGBTQ+ community and praised her for taking a stand against the conservative country. Instead, she made a brief appearance at London's New Year's Eve show.
While homosexual activity is legal in Poland, same-sex marriage and civil unions are not legally recognized.