Roccat is one of the kings of PC gaming hardware, sharing their power and expertise with gamers for generations through mice, headsets, keyboards and other high-end accessories. We recently talked about them latest range of stunning gaming accessoriesand now readers have a chance to win all of that great stuff for themselves by answering a simple question.
This giveaway is all or nothing as one winner will win all of the following accessories: 1 Syn Max Air Headset, 1 Vulcan II Max Keyboard, 1 Roccat Kone XP Air Mouse, 1 Sense Aimo Mousepad and 1 Torch Mic.
Answer the following question for a chance to win:
The above devices are designed to draw you into the game and elevate you above your rivals. Here is a small summary of what awaits the winner.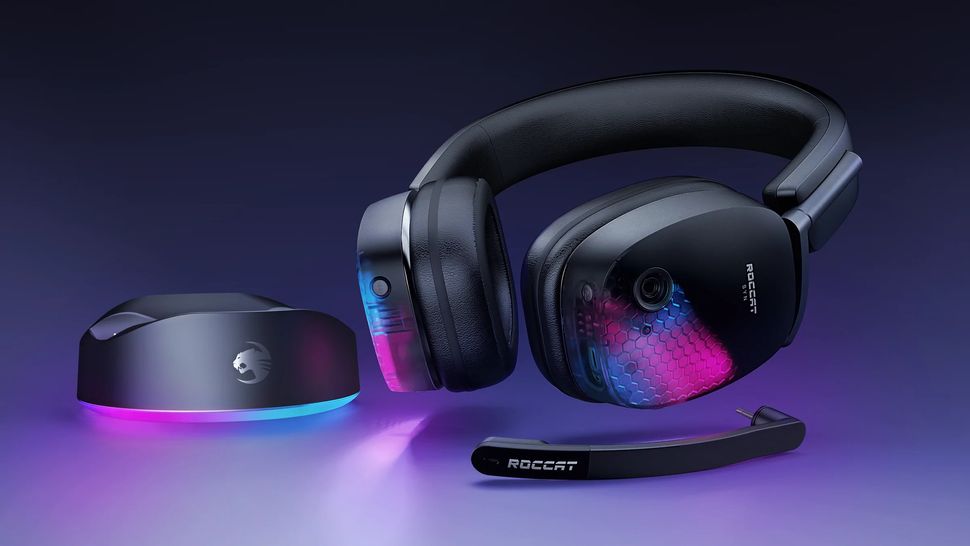 The Syn Max Air Headset, with its cooling memory foam ear cushions and lightweight aluminum frame, will see you tirelessly through hours of play. The noise-cancelling mic is great for gameplay, but if you want to take your streaming to studio production level, that's where the Torch Mic comes in, with 24-bit audio quality, latency-free mic monitoring, and built-in pop. filter.
At your fingertips you have the combined power of the Vulcan II Max keyboard and the Kone XP Air Mouse. The keyboard's most eye-catching feature is its translucent, detachable palm rest, which gently diffuses the full spectrum of RGB lighting for a mesmerizing glow. The keys themselves use Roccat's proprietary TITAN II opto-mechanical switches for a smooth feel and fast actuation. The 19K DPI Air Mouse, meanwhile, also has that membrane-like translucent chassis, as well as five programmable 3D RGB zones and 29 programmable inputs. The super-powerful Owl-Eye optical sensor gives you the edge you need during those you-or-them moments in online shooters.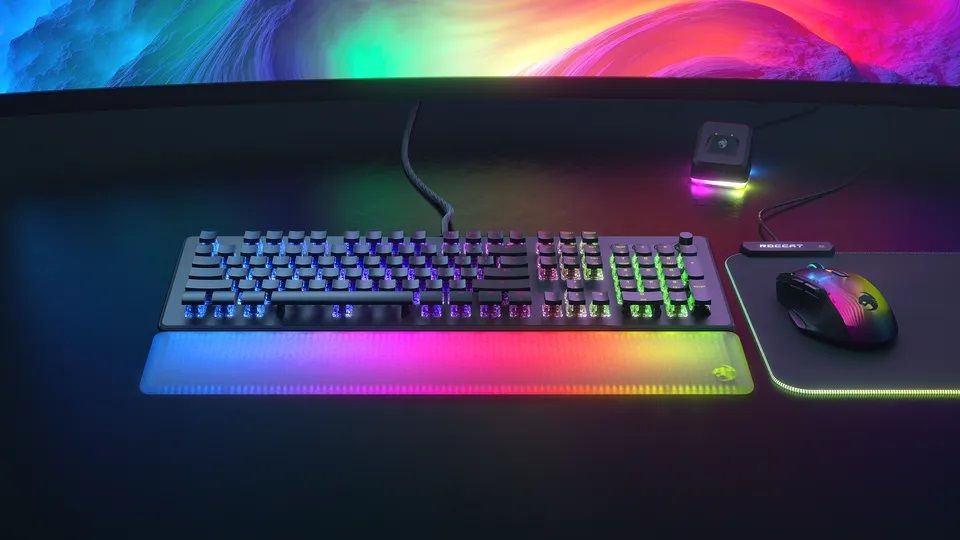 To round it off, the Sense AIMO mouse pad, which provides a durable surface for your Kone XP Air Mouse, is stylishly illuminated by two individually adjustable RGB zones.
The best part? All of the above can be yours in just a few clicks by entering your answer in our giveaway. Good luck!